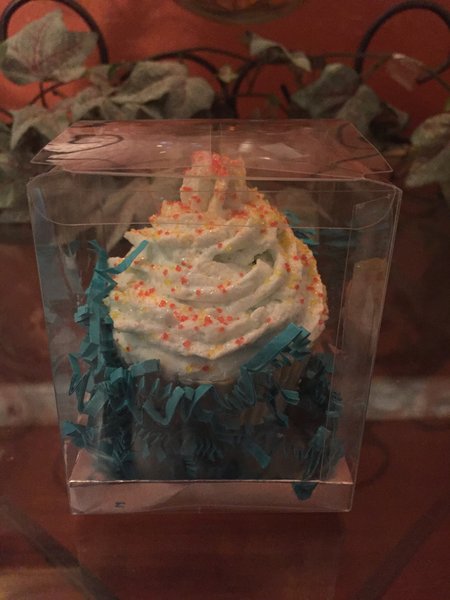 Soapy Cupcake



Skin Conditioning Fragrant Body Treat
These Soapy Cupcakes make for a great Gift
NET WT. Approx 4.00 - 4.5 OZ
This product is made to order Minimum order of 4 cupcakes Call consultant for to place an order a selection of fragrances are available.
Ingredients: Tallow, Sunflower Oil, Water, Coconut Oil, Extra Virgin Olive Oil, Sodium Hydroxide, Avocado Oil, Shea Butter, Castor Oil, Vitamin E, Stearic Acid, Fragrance.

Important Information
Directions: Apply to wet skin to achieve desired lather to cleanse the skin. Use a washcloth or some kind of "soap saver" further extend the soap's lather. Keep open soap out of water on a draining soap dish. Store your unused soaps in a cool, dry place. External use only. Keep product out of eyes, ears, nose, and mouth.