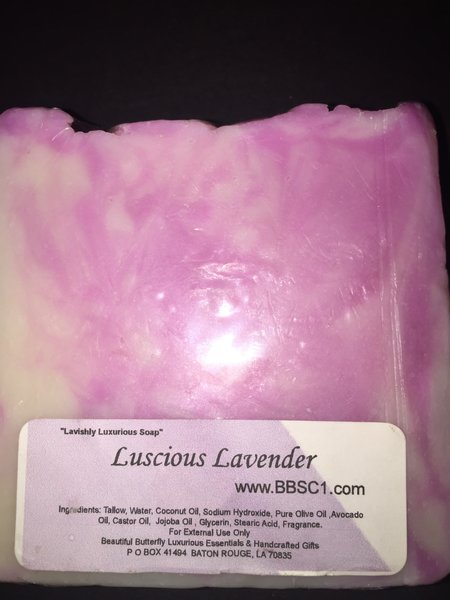 Luscious Lavender
Body Bar
Net Wt. Approx. 6.00 oz
Our Luscious Lavender is a Relaxing Soft Fragrance.
Our Luxurious Luscious Lavender Soap is a perfect way to Relax and Release Stress.


Ingredients: Tallow, Water, Coconut Oil, Sodium Hydroxide, Extra Virgin Olive Oil, Sunflower Oil, Avocado Oil, Castor Oil, Jojoba Oil, Vitamin E and Fragrance
Directions: Apply to wet skin to achieve desired lather to cleanse the skin. Use a washcloth or some kind of "soap saver" further extend the soap's lather. Keep open soap out of water on a draining soap dish. Store your unused soaps in a cool, dry place. External use only. Keep product out of eyes, ears, nose, and mouth.