Hawaiian Lava Black Coal & Sea Salt Exfoliating Mask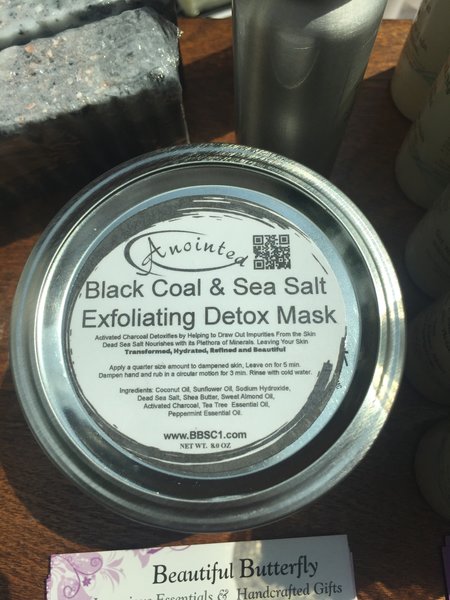 Hawaiian Lava
Black Coal & Sea Salt
Exfoliating Mask
Exfoliating Detoxifying All Natural Scrub
NET WT APPROX. 8 OZ
Exfoliate, remove impurities and soften dry parched skin with Hawaiian Lava Exfoliating Detoxifying Bar.
Beautiful Butterfly has created an Invigorating and purifying Hawaiian Lava Exfoliating Detoxifying with a Refreshing Tea Tree and Peppermint Essential Oils, perfect for acne prone skin.

Hawaiian Lava and Sea Salt are packed with minerals and will surely exfoliate, purify, invigorate, restore, balance, cleanse, rejuvenate, moisturize, and removes the impurities in your complexion. Activated Charcoal is used to deeply absorb impurities and purify your complexion.
Exfoliates dead skin cells without stripping the skin of its natural oils
Replenishes the skin with all the minerals lost due to contamination and sweat
Purifies by removing impurities from deep down your skin that can clog pores and cause breakouts
Brightens regenerates and rejuvenates your complexion
Ingredients: Exotic Hawaiian Sea Salt, Cane Sugar, Sodium Hydroxide, Coconut Oil, Sweet Almond Oil, Shea Butter, Activated Charcoal, Glycerin, Peppermint Essential Oil, Tea Tree Essential Oil.
Please use caution when using exfoliating bars on skin.
Directions: Wet Bar and gently rub in a circular motion to achieve your level of exfoliation. This bar removes dead skin cells
How often should I use this exfoliation Bar?
It's recommended no more than once or twice a week.