BEER SOAP For Men "Chiseled"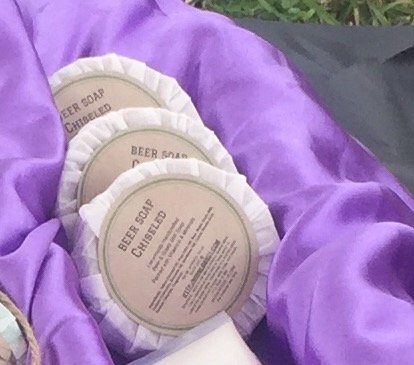 DRAW HER INTO YOU, WITH THIS FRESH ALLURING FRAGRANCE
We created The ultimate combination of Beer and Goats Milk. This soap is Amazing and Hydrating for rough dry skin. This soap is effective in Conditioning, Nurture and Softening your one of a kind skin. Your Skin will Love you for using it.

Our Beer and Goats Milk Soaps contain Vitamins and Minerals that help Skin Renewal
Ingredients: Tallow, Water, Coconut Oil, Sodium Hydroxide, Extra Virgin Olive Oil, Sunflower Oil, Avocado Oil, Castor Oil, Jojoba Oil, Vitamin E, Stearic Acid.
Directions: Apply to wet skin to achieve desired lather to cleanse the skin. Use a washcloth or some kind of "soap saver" further extend the soap's lather. Keep open soap out of water on a draining soap dish. Store your unused soaps in a cool, dry place. External use only. Keep product out of eyes, ears, nose, and mouth.